7 of 7 Complete Tibetan Mini Singing Bowl Gift Set 
The vibration emitted from a singing bowl symbolizes a Tibetan monk in prayer.  This sound aligns chakras and balances the energy in the surrounding area.  These bowls are a beautiful way to begin or end a mediation or healing session. 
The simple and elegant design makes this classic piece great for any space.
Singing Bowls are one of the ancient Tibetan meditation tools.
The pure sounds produced when the rim is rubbed by the mallet is said to put the brain into a meditative state.
The vibrations of the singing bowls have the same wavelength found in the brainwaves that produce feelings of relaxation.
 Sound Brings Healing Energy 
"Quiet Your Mind – Communicate With Your Soul"
Size: 3 inch   Included: 
 7 

Gift Boxs, Bowls, Batons, Bowl Cushions.

 
View full details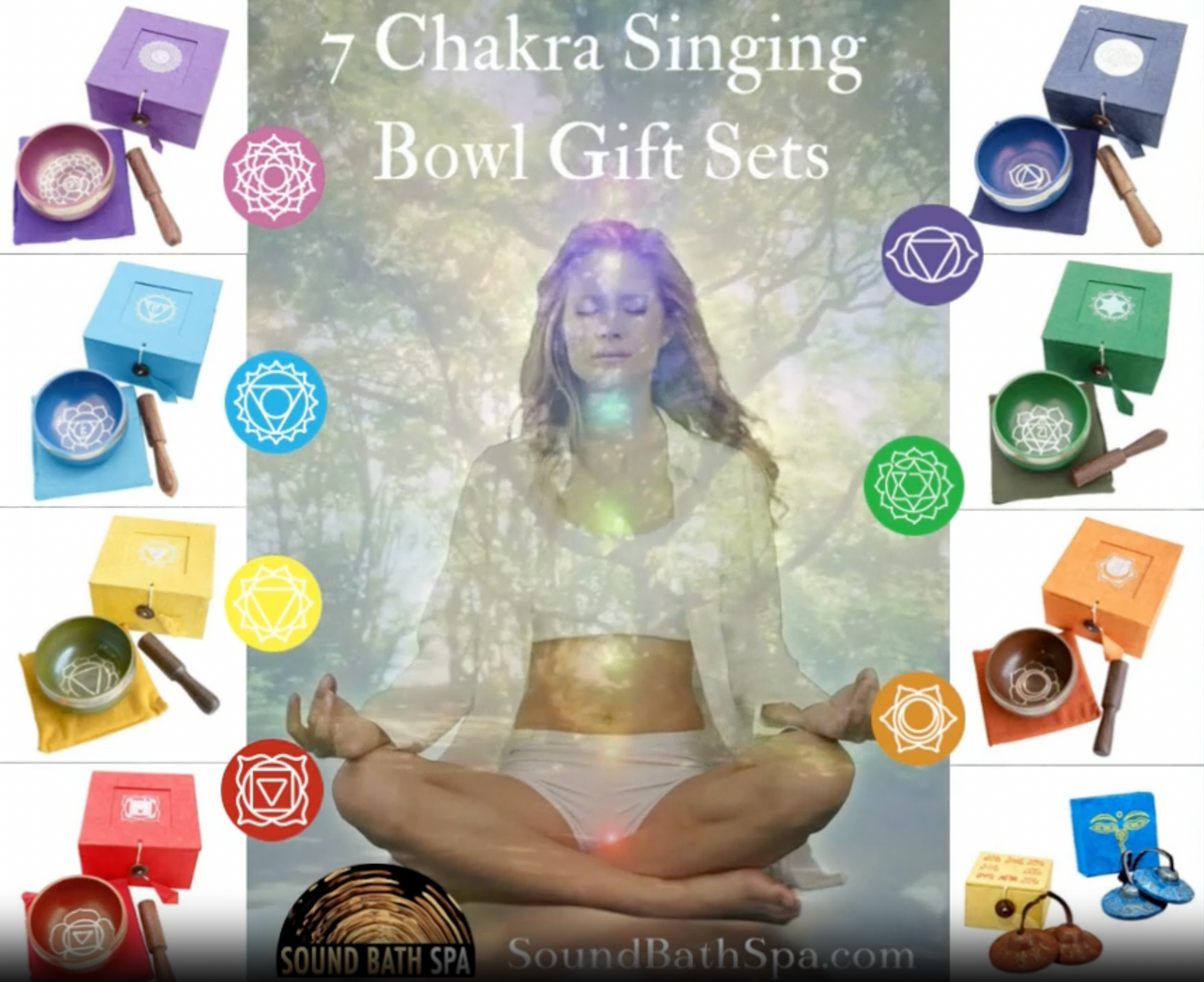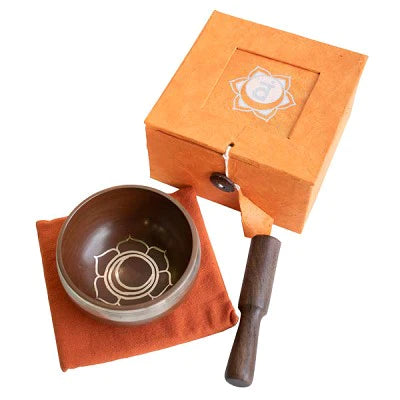 SACRAL CHAKRA Singing Bowl Gift Set
Regular price
$44.00 USD
Sale price
$34.00 USD
Unit price
per
Sale
Sold out
Share
View full details