YOU ARE NOW EXPLORING
THE PAISTE GONG MALLETS ⬇️
The Sound of the Gong with respect to the Mallet
The sound and reaction of the Gong are determined by the size, weight and the material the mallet is made of. The mallets listed in the mallet section, are in accordance with the proper requirements. If you will use other mallets or tools, please make sure that the materials used are not too hard or sharp in order to avoid damaging or distuning the Gong. However, it is quiet possible you may be able to create interesting and fascinating sounds through the use of various materials and objects while utilizing appropriate care. Paiste mallets are manufactured to Paiste's specifications, standards for top quality and durability.
ALL PAISTE GONG DESCRIPTIONS
LARGE MALLETS M1 – M8A
Aluminum handle, vinyl grip & thong, specially weighted inner core, covered felt and fur.
View Collection
SMALL MALLETS M9 – M14
Plastic handle, vinyl grip & thong, specially weighted inner core wrapped with felt, nylon/acrylic Yarn overwrapped.
View Collection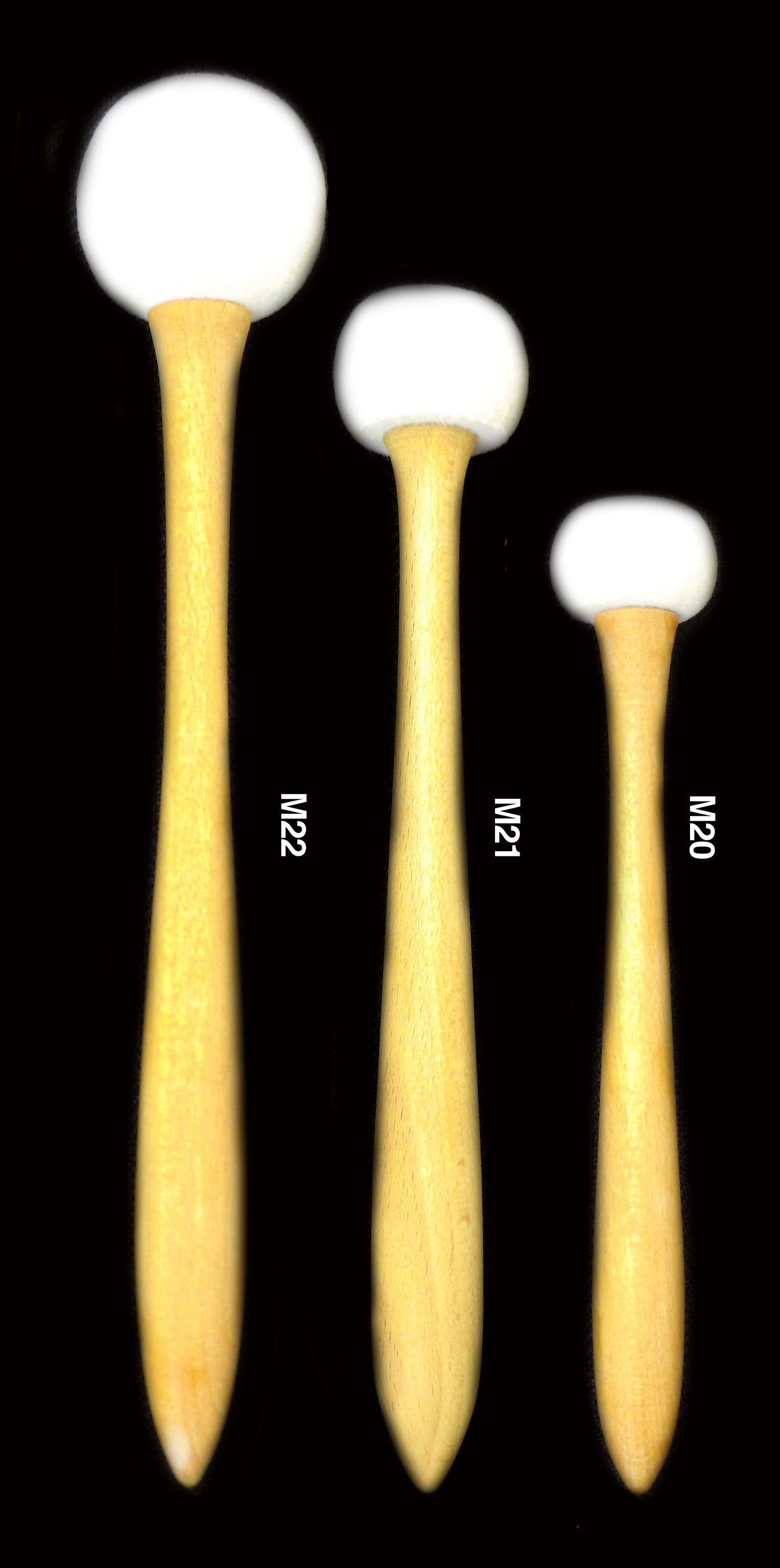 DECO MALLETS M20 – M22
Tapered wood handle with felt head.changes over time through relaxation, aging and the influence of the gong playing significantly more than with gongs made of nickel silver. The basic character is always maintained, but bronze gongs live and change. We assume that, that bronze gongs will continue to change after delivery over time and under the influence of the player. Through continuous action and reaction and the resulting constant gentle change, there is a unique mutual influence between the gong and the player.
View Collection